A Cozy Home
Safe and Sound Senior Living
Located close to Brooklyn Center's stores and restaurants, The Sanctuary offers seniors all the comforts of home, along with round-the-clock personal care in a lovely, secure community. You can have peace of mind that your Assisted Living or Memory Care needs will be supported, all-the-while, you are enjoying a plethora of amenities. Our beautiful building offers everything from front desk security to chef prepared meals, from a theater to spa tubs, and from large screen TVs to fireplaces. You can entertain your family in a private dining room, cultivate flowers in our community garden, and/or attend an art class. You have the option to relax with a walk in the courtyard, enjoy a fitness class with friends, or read a book in the library. The Sanctuary is a place where you can choose how busy you want to be. Our extensively trained professional staff strive to meet our residents' personal care needs and enhance residents' quality of life.
See what drives our senior care work by viewing our Cornerstones!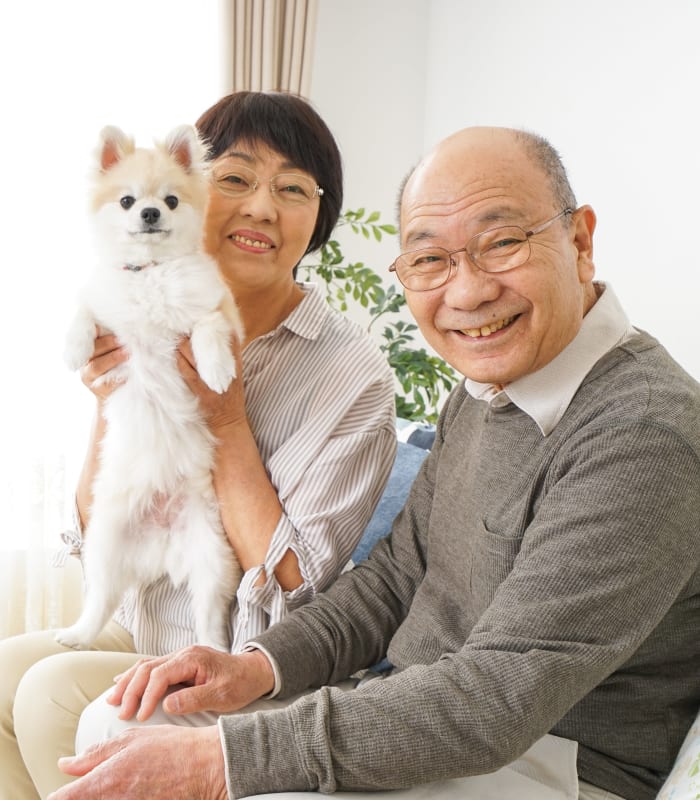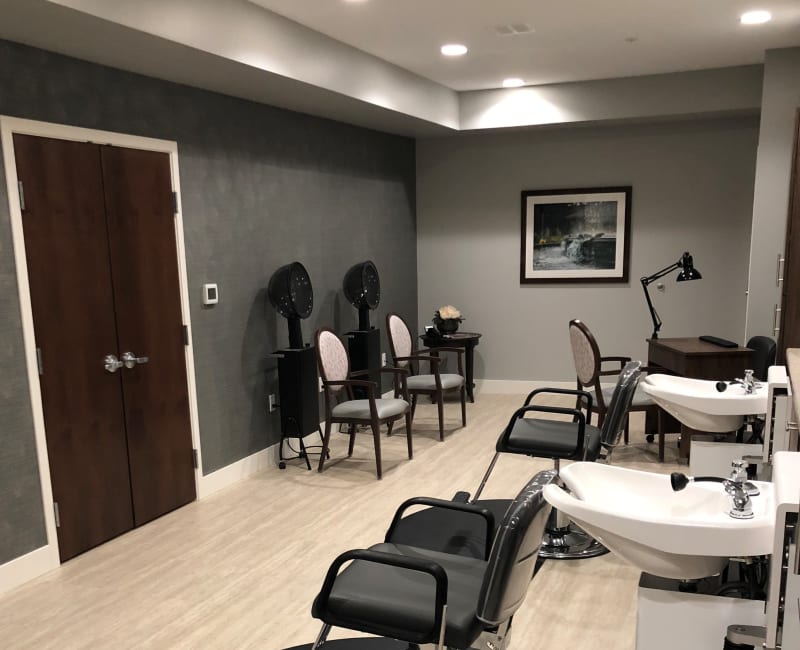 Community Amenities
Lovely Landscape & Courtyard
Welcoming Lobby & Fireplace
Club Room with Poker Table & Large-Screen TV
Arts & Crafts Area
Theater & Library
Community Garden Plots
Private Dining Room
Chapel
In-House Salon & Barber Shop
Fitness Center & Classes
Two Accessible Spa Tubs
Free Parking
Companion or Service Animals Welcome!
Onsite Clinic
Secure Building
Supportive Team Members onsite 24/7
Assistance as You Need It
Person-centered care takes its cues from the individual. While every resident is different, we believe all residents benefit equally from compassionate care that sees them as the unique people they are. For our Assisted Living and Memory Care residents, that means a care plan that is tailored to their needs and designed to encourage the highest level of independence possible. With renewed energy and a restored sense of self-confidence, residents can enjoy their day and take advantage of opportunities for personal growth and well-being.
Exceptional Services
Personal Care Services by Ebenezer Home Care
Weekly Housekeeping & Laundry
24-Hour Maintenance
Transportation Service
Restaurant-Style Dining, 3 Meals Daily
RN Onsite 40 Hours/Week, & On Call
24-Hour Care Team
Routine Health & Wellness Services
Emergency Response System
Free Parking for Residents & Guests
Engage in Our Active Community
Fitness Classes in the Fitness Center
Art Studio with Classes
Garden Plots
Wellness Events
Movie Showings
Planned Activities & Educational Events
Complimentary WiFi
Cozy Conversation Lounges & Meeting Spaces
Live Entertainment
Music Programs
Outings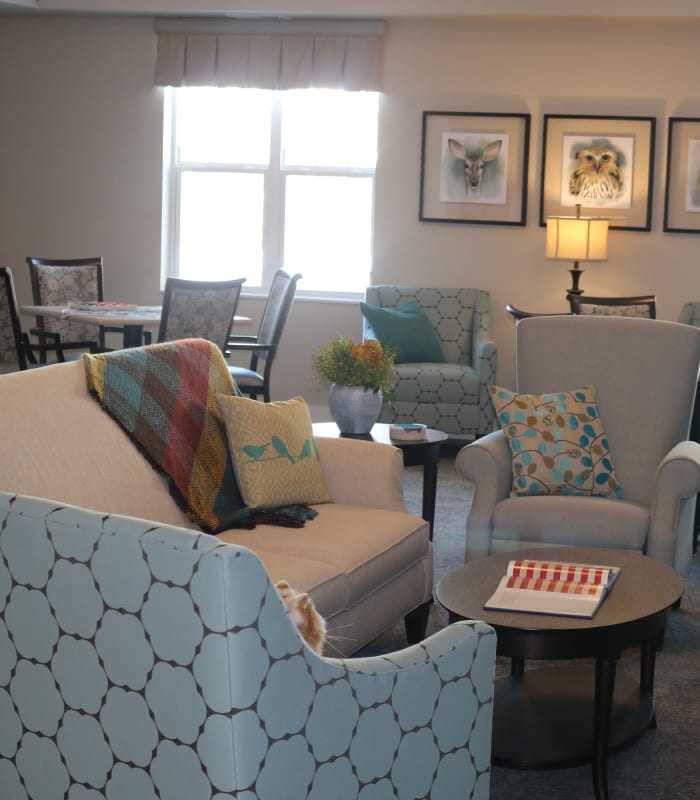 Savor Every Meal
Delicious Dining
A good meal is one of life's greatest pleasures, and an excellent way to feed both body and spirit. At The Sanctuary at Brooklyn Center, our culinary program provides three nutritious and inviting meals daily, served in our welcoming dining room. Our registered dietician takes care to create menus that both comfort and inspire. In addition, tasty and healthy snacks and beverages are available throughout the day, so it's always easy to grab a little pick-me-up.
Our private dining room can be reserved for a family get together or special celebration. Contact us to learn more about what's cooking at The Sanctuary at Brooklyn Center.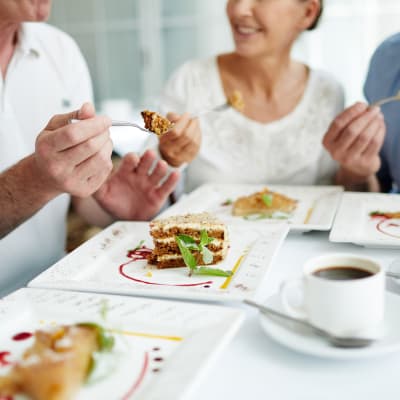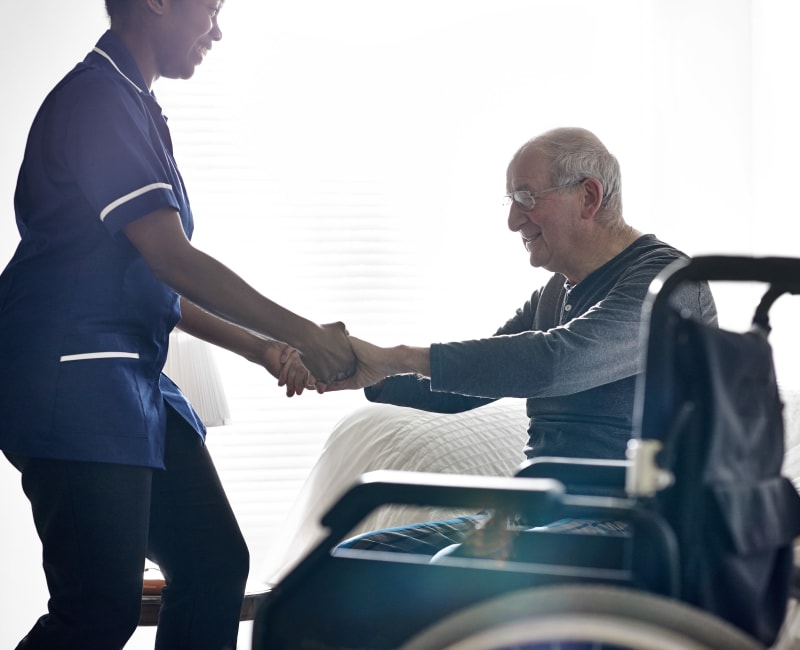 Extraordinary Living
Home Care Services
Personal care for seniors is not one size fits all. When you choose to make The Sanctuary at Brooklyn Center your home, our registered nurse will work with you or your loved one to develop an Ebenezer Home Care plan that addresses exactly the assistance needed now and in the future. Our compassionate care team is onsite around the clock for both everyday support and to help in an emergency. An abbreviated list of services includes:
Assistance with Dressing & Grooming
Managing Medications
Assistance with Bathing
Escorts to Meals & Activities
Blood Pressure Checks
Diabetes Support Services
A Variety of Meal Options to Choose From
Reach out to an associate at The Sanctuary at Brooklyn Center to learn more about current availability for Assisted Living apartments and Memory Care suites at The Sanctuary at Brooklyn Center.